Multistrada distributes "Mitra Cerdas" scholarships for in Est Cikarang
January 2023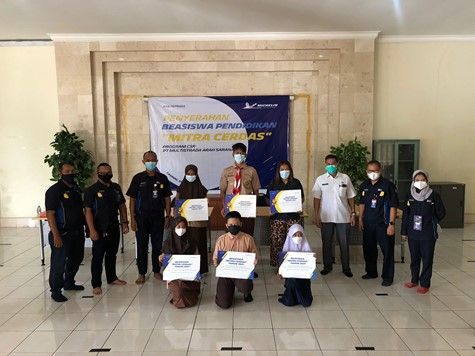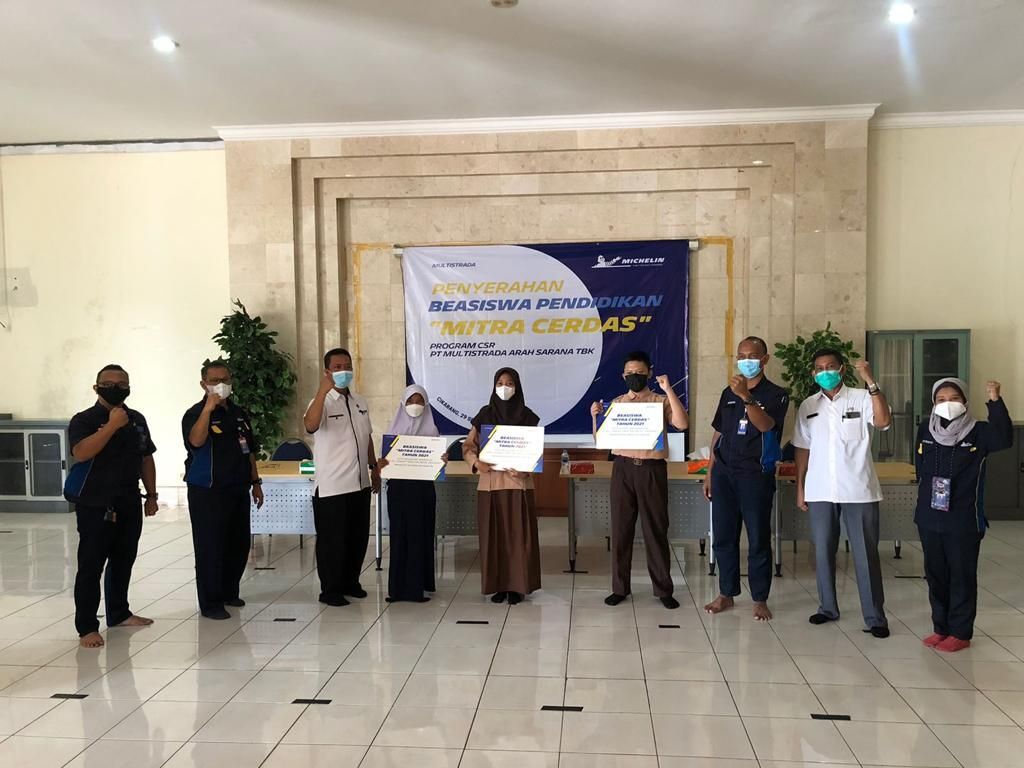 People, Planet, Profit is Michelin's vision. Michelin believes that the company's activities must be balanced between resource development, sustainable processes for the earth, and economic growth. In line with this commitment, PT Multistrada Arah Sarana Tbk. as part of the Michelin Group support to human resource development through the provision of Education Scholarships to junior and senior high school students in the East Cikarang area who smart and need financial support.
The selection process is carried out comprehensively. Scholarship recipients are assessed on academic achievement, character excellence and non-academic achievements. After going through the selection process and interviews, three students from SMP 1 Cikarang Timur and 3 students from SMA 1 Cikarang Timur were selected as recipients of a one-year Education Scholarship from PT Multistrada Arah Sarana Tbk.
This scholarship program will be provided on an ongoing basis until students reach higher education, on the condition that these students can ensure their achievements are maintained.
The symbolic distribution of the scholarships was carried out in the PT Multistrada Arah Sarana mosque hall on September 29, 2021, and was attended by representatives of management, scholarship recipients and the parents, the teachers, and representatives from the East Cikarang sub-district government.